A list of art quiz questions and answers that are divided into three different rounds, the last one being multiple choice. Have fun!
Art Quiz Questions and Answers
1. Who was responsible for the apocalyptic theme park "Dismaland" in 2015?
2. Which modern art museum is situated by the Grand Canal in Venice?
3. With which seaside town is Tracey Emin associated?
4. Which German artist painted abstract works to the music of John Cage?
5. In which city would you find The Reina Sofia Museum?
6. In 2013, which Jeff Koons' balloon animal became the most expensive work by a living artist sold at auction?
7. Which US artist is known for images of flags, targets, numbers, maps and bulbs?
8. In which medium did Richard Serra make his name as a large-scale sculptor?
9. Whose spider was the first installation in the Tate Modern Turbine Hall?
10. What was the Banksy-directed documentary following Thierry Guetta called?
11. Which US artist creates photographs in which she imitates film characters?
12. Which anonymous group of feminist artists wear gorilla masks?
13. Which Chinese artist consulted on the Beijing Stadium for the Olympics?
14. Kehinde Wiley and Amy Sherald painted which prominent Americans?
15. Which Hollywood star gave up works by Jean-Michel Basquiat and Pablo Picasso after revelations of an embezzlement scandal?
Art Quiz: Round 2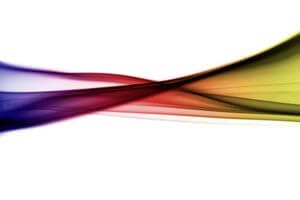 16. Who was the first living British artist to take over the Royal Academy, London?
17. Who designed the Guggenheim Museum in Bilbao?
18. Which English painter is sometimes called "The Queen of Op Art"?
19. What kind of pattern dominates the work of Japanese artist Yayoi Kusama?
20. Which London artist's works are inspired by folk themes from her native Portugal?
21. Where was Marc Quinn's "Alison Lapper Pregnant" first exhibited?
22. Who exhibited a concrete cast of the inside of an entire Victorian terraced house at its original location?
23. Who are the married couple who created environmental works of art such as "Wrapped Reichstag" and "Running Fence" in California?
24. Which Young British Artist directed a film about the childhood of John Lennon?
25. Who is best known for aggressive slogans over black-and-white photographs?
26. What was the name of the controversial exhibition of contemporary art at the Royal Academy of Arts in 1997?
27. Whose work includes a platinum human skull adorned with 8,601 diamonds?
28. Which 1999 movement promotes figurative painting over conceptual art?
29. Which brothers exhibited 13 "prettified" watercolours painted by Adolf Hitler?
30. Whose work features his alter-ego Claire and childhood teddy bear, Alan?
Art Quiz Questions Round 3 – multiple choice