Here are 105 movie quiz questions for film enthusiasts to make a success out of your quiz night.
Round 1: General Film Quiz Questions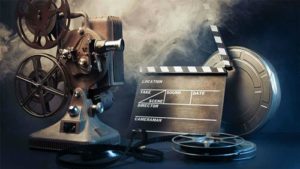 Which singer starred 1n' "The Bodyguard"?
 Which actress Keaton starred in "Father of the Bride II"?
"I Saw the Light" was a 2016 biopic of which country music legend?
Which Holly won an Oscar for a silent role in "The Piano"?

Which silent movie star was played by Robert Downey Jr in 1992?

Which Welsh actor starred with Jodie Foster in "The Silence of the Lambs"?

Which Bob starred in "Mona Lisa" before finding it "good to talk"?

Which Steven directed "Schindler's List"?

Which actor Sylvester has the nickname Sly?

Who is Donald Sutherland's actor son?

What is the first name of "Pulp Fiction" director Tarantino?
Which actor won an Oscar as director of "I'Janc'es with Wolves"?
Which Nick co-starred with Barbra Streisand in "The Prince of Tides"?
 What is the first name of actress Sarandon?
Which Johnny starred as Edward Scissorhands?
Round 1-  Answers
Whitney Huston
Diane
Hank Williams
Hunter
Charlie Chaplin
Anthony Hopkins
Hoskins
Spielberg
Stallone
Kiefer
Quentin
Kevin Costner
Nolte
Susan
Depp
Round 2: General Movie Quiz

Questions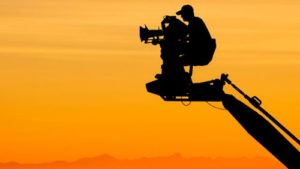 Why is Bill Murray's character (Bob) in Tokyo in the movie Lost in Translation (2003)?

In the French New Wave's most successful film, Jeanne Moreau's character (Catherine) falls in love with two men, Jules and Jim. Who directed the 1962 movie?

In which language was Crouching Tiger Hidden Dragon filmed?

On what date is the Frank Capra classic Its' a Wonderful Life set?

Who took the part of Mr Pink in Tarantino's Reservoir Dogs, a role the director had reportedly earmarked for himself?

Which novelist adapted Pride and Prejudice for Joe Wright's movie version?

Which electronic band composed all the music for Tron: Legacy in 2010?

Who plays corrupt sheriff Hank Quinlan in Orson Welles's Touch of Evil (1958)?

What is the name of the vegetation assessor that becomes the object of the hero's affection in WALL-E?

Which pair of real-life brothers (including first names) play the titular roles in The Fabulous Baker Boys (1989)? And what is the name of the alluring singer for whom they both fall, played by Michelle Pfeiffer?

Who got tetchy when British critics ridiculed his English accent in Ridley Scott's 2010 Robin Hood?

A Bronx Tale (1993) was the directorial debut of which Hollywood star?

Who was playing the l Am Legend?

ln 1999 Gwyneth Paltrow won an Academy Award in a role in Shakespeare in Love that demanded she spent much of the film pretending to be a man; who replicated this feat the following year, and in which film?

Who won an Oscar nomination for his portrayal of American activist Malcolm X?
Answers: Round 2
He is an actor shooting an advert for whiskey

Francois Truffaut

Mandarin Chinese

Christmas Eve

Steve Buscemi

Deborah Moggach

Daft Punk

Welles plays himself 

EVE

Jeff Bridges and Beau Bridges; Susie Diamond

Russell Crowe

Robert De Niro

Will Smith

Hilary Swank (in Boys Don't Cry)

Denzel Washington
Round 3: Comedy
 Films Trivia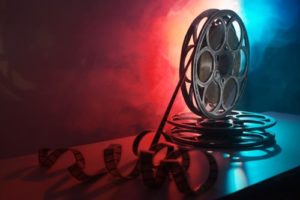 God bless America was a 2012 movie made by which comic film-maker and actor? In which movie franchise did he make his name?

Who plays Shaun's mum and stepdad in Shaun of the Dead? And what was the TV show made by the director Edgar Wright and Simon Pegg?

Apart from his mockery of Hitler as Adenoid Hynkel hat part was played by Chaplin in his own The Great Dictator (1940) The character Napolini in the same film was a parody of which other political figures?

Who or what is the 'baby' mentioned in the title of the 1938 comedy Bringing Up Baby?

What 1990s cult movie spawned fan festivals involving vast consumption of White Russian Cocktails? What are the two main ingredients of a White Russian?

What is the subtitle of Stanley Kubrick's 1964 satire of the military, Dr Strangelove?

the Jerk, The Man with Two Brains, Dead Men Don't Wear Plaid and All of Me are collaborations between which star and director?

Who plays the body-swap mother and daughter in Freaky Friday (2003)?

Kareem Abdul-Jabaar features as a co-pilot in the hit 1980 comedy Airplane! For what was

he

better known?

Which film concerns the declaration of war by Freedonia against neighbouring Sylvania?

What are the full titles of the three Austin Powers movies? Who played both Powers and his nemesis, Dr Evil? Who appeared as Dr Evil's son, Scott?

What four games do Bill and Ted play against Death (and win) in Bill and Ted's Bogus Journey?  Which classic European film is the scene spoofing?

If Sharon Stone betrayed an amnesiac Arnold Swarzenneger in Paul Verhoeven's 1990 version, who betrayed in 2012 version under Len Wiseman's direction?

Escape fromNew York (1981) The Thing (1982) and Big Trouble in Little China (1986) are all escapist melodramas involving which director/star combination?

Which comic book hero provided a big break for Mexican director Guillermo del Toro in 2004? What was the subtitle of the follow-up, released in 2008?
Answers: Round 3
Bobcat Goldthwait; Police Academy

Penelope Wilton and Bill Nighy; Spaced

A Jewish barber; Mussolini

A leopard

The Big Lebowski, vodka and Kalhua (or any coffee liqueur)

Or How I Learned to  Stop Worrying and Love the Bomb

Steve Martin and Carl Reiner

Jaime Lee Curtis and Lindsay Lohan

As a star performer in  NBA basketball

Duck Soup

Austin Powers: Internati0nal Man of Mystery, Austin Powers: The Spy Who Shagged Me and Austin Powers in Goldmember, Mike Myers; Seth Green

Battleships; Cluedo, table, football, twister, Bergman's The Seventh Seal, in which the hero Knight plays Death at chess

Kate Beckinsale played Colln Farrel's false wife in 2012 version of Total Recall

John Carpenter and Kurt Russel

Hellboy, Hellboy 2;  The Golden Army was the full title of the sequel
Round 4:  40s and 50s Movie Questions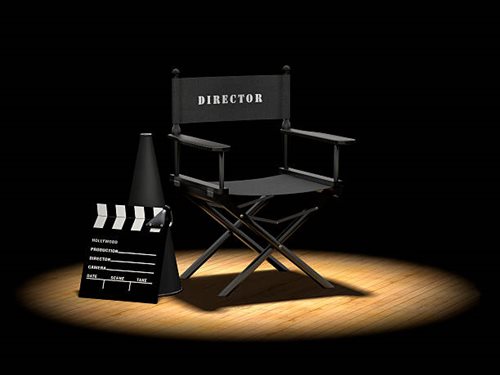 How many days did it take David Niven to go Around the World?

In the 1957 film about Japanese prisoners of war, where was the Bridge?

Which Ben won 11 Oscars in 1959?

In which 1940 film did Mickey Mouse conduct the orchestra?

In which film did Vivien Leigh play Scarlet O'Hara?

Who starred in the Road films with Dorothy Lamour and Bing Crosby?

Which distinguished actor, later a Lord, played the lead in 'Henry V'?

Which film starred Celia Johnson, Trevor Howard and a train station?

Which Alfred directed the thrillers 'Rebecca' and 'Notorious'?

Who played eight different characters in 'Kind Hearts and Coronets'?

What was the series of comedies made in West London studios called?

Which young star of 'East of Eden' died in a car crash aged 24?

Which actress married Prince Rainier of Monaco?

Which French 'sex kitten' starred with Dirk Bogarde in 'Doctor at Sea'?

In the Charlton Heston film, how many commandments were there?
Answers: Round 4
80 days

Over the River Kwai

Ben Hur

Fantasia

Gone with the Wind

Bob Hope

Laurence Olivier

Brief Encounter

Hitchcock

Alec

Guinness

Ealing Comedies

James Dean

Grace Kelly

Brigitte Bardot

Ten
Round 5: 60s and 70s Movies Questions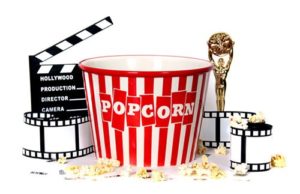 Who starred as Cleopatra and married co-star Richard Burton?

Who was The Graduate in the film of the same name?

Who won an Oscar as Professor Higgins in 'My Fair Lady'?

Which musical by Lionel Bart was based on a Dickens novel?

Which western actor won his only Oscar for 'True Grit'?

Which nanny did Julie Andrews win an Oscar for playing?

Which Gregory won an Oscar for 'To Kill a Mockingbird'?

How many Dalmatians starred in the 1961 Disney Film?

Which 1960 Hitchcock film has the most famous shower scene ever?

Which 1972 film, with Marlon Brando, was about the Mafia?

Who is Clark Kent better known as?

Which 1970s film about a giant ape was a remake of a 1933 movie?

Which disaster movie was about a fire in the world's tallest building?

Who starred with Paul Newmann in 'The Sting'?

Which planet features in the title of a 1979 Bond movie?
Answers: Round 5
Elizabeth Taylor

Dustin Hoffman

Rex Harrison

Oliver!

John Wayne

Mary Poppins

Peck

101

Psycho

The Godfather

Superman

King Kong

Towering Inferno

Robert Redford

Moon
 Round 6: Horror Movies Quiz Questions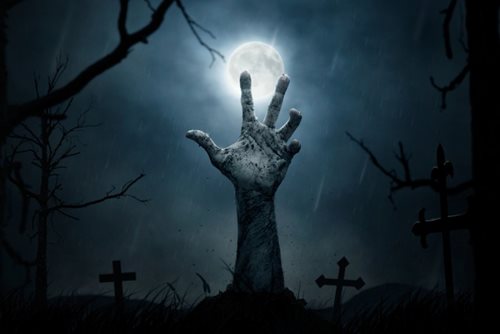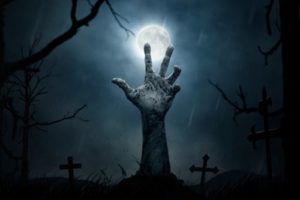 Don Siegel in 1956 and Philip Kaufman in 1976 directed two versions of which classic horror movie?

Who directed the low-budget horror classic The Evil Dead in 1981? What was the name of the main protagonist played by Bruce Campbell?

Who starred in the defining 1958 Hammer Horror version of Dracula as the urbane but terrifying Count, and who played his nemesis, Van Helsing?

What was the compendium chiller movie made in 1945 at Ealing with Alberto Cavalcanti, Charles Crichton, Basil Dearden and Robert Hamer each directing a segment?

Which 1974 Tobe Hooper slasher movie had to wait twenty-five years to get a rating from the British Board of Film Classification?

Deborah Kerr is a governess who looks after two monstrous children, Flora and Miles in a disturbing 1960 creepy classic; Jack Clayton directs- what's the movie?

What was Hideo Nakata's 1998 horror classic, remade by Gore Verbinski in 2002?

What was the voyeuristic 1960 chiller that greeted with such opprobrium that it hampered director Michael Powell's career?

What was Elsa Lanchester's most famous role, in a James Whale directed film of 1935?

Which later-to-be-very-famous New Zealand director made

the 1992

gross-out horror-comedy Braindead?

What was Tomas Alfredson's 2008 film, a bleak contemporary account of a vampire's existence set in a small town in Swedeen?

What was the name of the possessed girl, played by Linda Blair in the Exorcist?

Which film features Joe Turkel as Lloyd, a polite but sinister barman, and Lisa and Louise Burns as the young Grady Twins?

Who was the first victim of the psychotic killer in Halloween?

What was Kathrin Bigelow's 1987 cult movie about a blood-drinking family travelling across America?
Answers: Round 6
They directed the two versions of the Body Snatchers.

Sam Raimi, Ash

Christopher Lee and Peter Cushing

Dead of the Night

The Texas Chainsaw Massacre

The Innocents

Ringu ( The Ring)

Peeping Tom

Bride of Frankenstein

10.Peter Jackson

Let the Right One In

Regan

The Shining

His older sister Judith, seen killed in a flashback at the start of the movie

Near Dark
Round 7: Sci-Fi Films Quiz Questions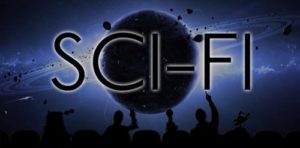 What is the name of the villain in the first Superman movie (1980) played by Gene Hackman?

 Which British comic actor played Scotty, the engineer abroad the Enterprise in Star Trek (2009)? And which Aussie was the bad guy Nero?

Who made Ray Bradbury's classic novel Fahrenheit 451 into a movie in 1966?

In 2005 both Steven Spielberg and Peter Jackson revisited classic sci-fi stories for the major movies; what were the two films?

Serve the trust. Protect the innocent. Uphold the law. whose mantra?

Which classic sci-fi movie concern the invention of a beautiful robot by a scientist called Rotwang?

In which movie David Bowie appears as Jareth the Goblin King?

What is Mad Max's surname? And who leads the gang that kills his family

Who played the obsessive character at the centre of Close Encounters of the Third Kind ( 1997)?

Who made the 1989 underwater sci-fi chiller The Abyss?

What was the 1982 film starring Jeff Bridges as a computer software programmer battling to escape from being trapped inside his own programme?

The 2013 Star Trek film brings the number of films in the official franchise up to eight, twelve or sixteen?

What was the name of the Duncan Jone's 2009 feature debut, and which actor carried the film almost single-handedly

Who remade Solaris in 2002 and who took the lead role? Which Russian director made the original thirty years earlier?

Who was The Invisible Man in James Whale's 1993 film?  And on whose story was the film based?
Answers: Round 7
Lex Luthor

Simon Pegg; Eric Bana

Francois Truffaut

War of the Worlds (Spielberg) and King Kong (Jackson)

Robocop

Fritz Lang's Metropolis

Labyrinth

Rockatansky Toecutter

Richard Dreyfuss (the story goes that he virtually had to stalk Spielberg to get the part after the various big box office names turned it down

James Cameron

Tron

Melanie Griffith

Twelve

Steven Soderbergh; George Clooney; Andrei Tarkovsky

Claude Rains; H.G. Wells