A large collection of music quiz questions and their correct answers in different categories. Have fun!
Round 1- Pop No.1s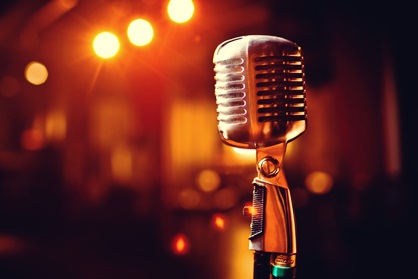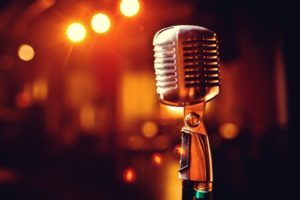 "Sound of the Underground" was the first No. 1 for which group?

"Four Weddings and a Funeral" made which song a No. 1?

In which decade did Elvis have his first UK No. 1?

"Where is the Love?" was the first No. 1 for which collective?

What was the imaginative title of Mr Blobby's first No.1?
Who had No. 15 with "Call Me" and "Atomic"?

Which song was a No. 1 for both Nilsson and Mariah Carey?

Which English Sir has had No. l's in the 50's, 60's, 70's, 80's and 90's?

Which Drake song broke No.1 records in summer 2016?

Which US state was the title of a Bee Gees No. 1?

Which Beatle No. 1 featured the word Yellow in the title?
"The Winner Takes It All" was yet another No. 1 for which group?
George Michael first hit No. 1 as a member of which duo?
Who took "Lily the Pink" to No. 1?
Who had a No. 1 with "Cotton Eye Joe"?
Round 1 – Answers
1 Girls Aloud.

"Love is All Around"

The 1950's

Black Eyed Peas

"Mr Blobby"

 Blondie

 "Without You"

Cliff Richard

One Dance

Massachusetts

"Yellow Submarine"

 Abba

Wham!

Scaffold

Rednex
Music Quiz Questions Round 2 – Pop singers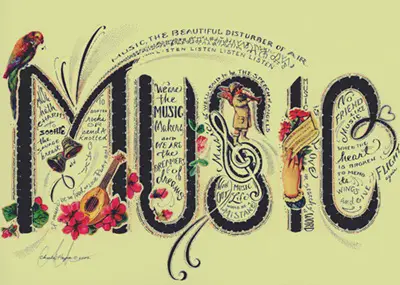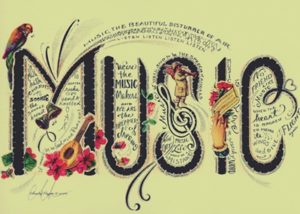 Which female singer went solo from Clannad?

Chrissie Hynde was lead singer with which group?

Which writer and guitarist sang "Annie's Song"?
"(Everything I Do) I Do It for You" was a monster hit for whom?
Who had a No. 1 with "A Groovy Kind of Love"?

Who hit No. 1 with "Any Dream Will Do"?

 Who was lead singer with the Police?

"Crazy in Love" was the first solo No. 1 for which singer?

Which singer's second album was called "Stripped"?

Who released the album "Fever" in 2001?

The album "Call Off the Search" was released by which artist?

Who had a huge 60's hit with "Release Me"?

Who sang with the Wailers?

Ali Campbell sings lead with which group?

Which 90's singer had a comeback in 2016 with "When the Bassline Drops"?
Music Quiz Questions Round 2 – Answers
Enya
Pretenders
John Denver
Bryan Adams
Phill Collins
Jason Donovan
Sting
Beyonce
Christina Aguilera
Kylie Minogue
Katie Melua
Engelbert Humperdinck
Bob Marley
UB40
Craig David
Round 3- Sounds of the 90s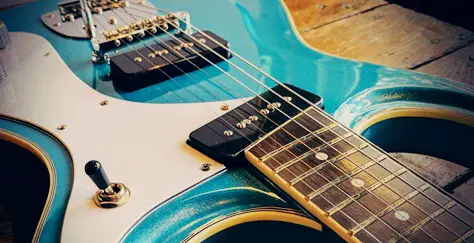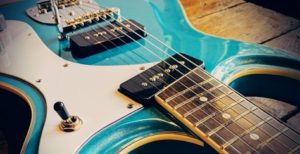 Where was Love in the 1994 record-breaking hit by Wet Wet Wet?
Who had a No.1 hit with "Ice Ice Baby"?
Who had a hit with the old Osmonds hit "Love Me for a Reason"?
Who had a hit in' 1992 with "I Will Always Love You", the theme from "The Bodyguard"?
 Which two squaddies had new hits with old songs?

What sort of Hymns gave Verve a massive No. 1 album?

Which 50-plus female took "Believe" to the top of the charts?

Who said, "Any Dream Will Do in his Technicolor Dreamcoat?"

Who joined George Michael on "Don't Let the Sun Go Down on Me"?
Everything I Do ( I Do It for You)" came from a film about which hero?
Where were Eternal just a step from in 1994?
Which Streets did Bruce Springsteen sing about in 1994?
What was the name of the dance production Brothers who had a No. 1 with "Setting Sun"?
Who had a No. 1 with the "Shoop Shoop Song"?
Which rock star did Elvis Presley's daughter marry?
Round 3 – Answers
All Around
Vanilla Ice
Boyzone
Whitney Huston
Robson and Jerome
Urban Hymns
Cher
Jason Donovan
Elton John
Robin Hood
Heaven
Philadelphia
Chemical Brothers
Cher
Michael Jackson
Round 4 – Sounds of The 80s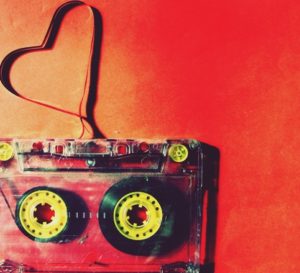 Which Triangle did Barry Manilow sing about in 1981?
Who was "Like a Virgin" in 1984?
Which band shares its name with a form for the unemployed?
Which Genesis drummer had three No. 1 vocal hits in 1985?
Which Scottish Modern Girl Sheena had a hit with US singer Prince?

Which group did Simon Le Bon sing with?

Who "Just Called to Say I Love You" in 1984?

Who sang with Barbara Dickson on the hit "I Know Him So Well"?

What did Jennifer Rush sing about The Power of in 1985?

Where did Madness say they were Driving in 1982?

Which band headed by Mark Knopfler wanted "Money for Nothing"?

Band-Aid asked Do They Know It's what?

Where were David Bowie and Mick Jagger Dancing in 1985?
Which former "EastEnders" and "Heartbeat" star had a hit with "Every Loser Wins" in 1986?
 Which two stars went from Ramsay Street to the top of the charts?
Round 4 – Answers
Bermuda
Madonna
UB40
Phill Collins
Easton
Duran Duran
Stevie Wonder
Elaine Paige
Love
My Car
Dire Straits
Christmas
In the street
Nick Berry
Kylie Minogue and Jason Donovan
Round 5  – Sounds of The 70s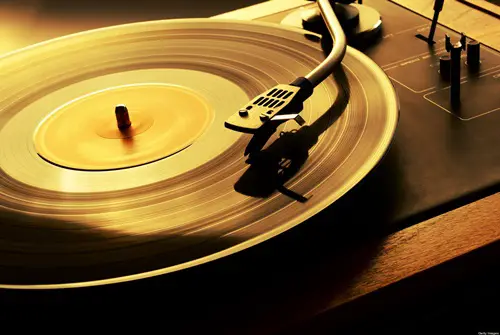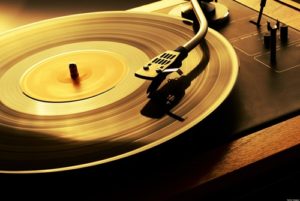 Which Brotherhood had a Eurovision winner in 1976?
Peters and who said, "Welcome Home" in 1973?

Which City Rollers had a hit with "Bye Bye Baby"?

"Ballroom Blitz" came from which sugary-sounding group?

Who sang "Do Ya Think I'm Sexy"?
Who sang with Elton John on "Don't Go Breaking My Heart"?
"Bohemian Rhapsody" was recorded by which group?
"Sugar Baby Love" and "Jukebox Jive" were hits for which group?
How many Jacksons were there when they sang "I Want You Back"?
Which Harry was "Without You" in 1972?
Which Swedish group met their Waterloo in 1974?
Which band has the same name as the first book of the Bible?
What joins Earth and Wind in a group's name?
Which birds of prey sang about the Hotel California?
Which Jerry sang "In the Summertime"?
Round 5 – Answers
The Brotherhood of Man
 Lee
Bay
Sweet
Rod Stewart
Kiki Dee
Queen
The Rubettes
Five
Nilsson
Abba
Genesis
Fire
Eagles
Mungo Jerry
Round 6- Sound of the 60s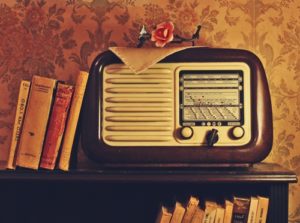 What was the title of Cliff Richard's 1968 Eurovision song?
Who was Cher's first singing partner with a hit song?

Who was lead singer with the Supremes?

What did the Searchers sing about along with Needles?
What shade of Pale did Procol Harum sing about?
Who sang with the Dreamers?
Who was known as "The Big 0"?
What followed Ready, Steady in the title of the pop show?
Who sang with the Dakotas?
According to the Animals, what was the name of The House in New Orleans?
Which Liverpool lady took "Anyone Who Had a Heart" to No.1?
Who left her two group members and sang "I Only Want to be with You"?
Which group wrote the rock opera "Tommy"?
What colour was the Beatles Submarine?
Who sang with the Mamas?
Round 6 Answers
Congratulations
Sonny
Diana Ross
Pins
Whiter
Freddie
Roy Orbison
Go
Billy J. Kramer
The Rising Sun
Cilla Black
Dusty Springfield
The Who
Yellow
Papas
Round 7 Sound of  the 50s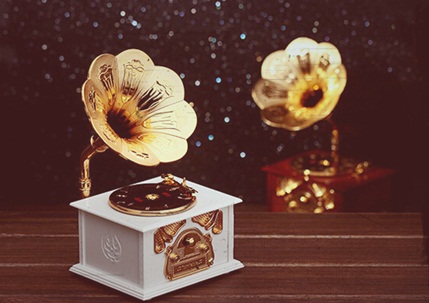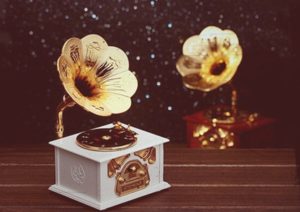 What was the name of Bill Haley's backing group?

Which shoes did Elvis warn you not to step on in 1956?
Which blonde film star sang about her Secret Love?
Where were the tulips from, which Max Bygraves sang about?
According to Connie Francis, where did she find lipstick?
Whom did the Beverley Sisters see kissing Santa Claus?
According to Frank Sinatra, how do Love and Marriage go together?

 Which Biblical Garden did Frankie Vaughan sing about?

Who had hits with "When I Fall In Love" and "Stardust"?
Who asked, "What do you want, if you don't want money"?
Where did Pat Boone write his Love Letters?
Which late soul singer had a hit with "Reet Petite" in 1957?

What Blues ain't there no cure for, according to Eddie Cochran?

In the song title, what did Shirley Bassey ask her Honey Honey to do?
How many tons did Tennessee Ernie Ford sing about?
Round 7 Answers
The Comets
Blue Suede
Doris Day
Amsterdam
On your Collar
Mommy
Like and Horse and Carriage
Eden
Nat King Cole
Adam Faith
In the Sand
Jackie Wilson
Summertime
Kiss Me
Sixteen
Music Quiz Questions Round 8- Jazz and Blues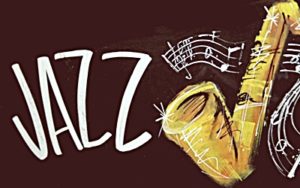 What was Louis Armstrong's nickname?
Which 1960's band featured Eric Clapton and Jimmy Page?
Which singer recorded the "When Harry Met Sally" soundtrack?
In which city were Kenny Ball and his jazzmen at midnight?
Which 1920's blues singer recorded "Down Hearted Blues"?
What was Chris Barber's only hit single?
Whose quartet famously decided to "Take Five"?
What was Jamie Cullum's breakthrough album?
What was John Mayall's group known as?
What instrument did Earl Hines play?
Which jazz-funk saxophonist had a hit in 1987 with "Songbird"?
Which jazz musician opened a London club in 1959?
Who played Billie Holiday in the film "Lady Sings the Blues"?
Which clarinettist lived from 1909 to 1986 and had his "Story" told in a 1955 film?
Which veteran blues performer recorded "The Healer"?
Music Quiz Questions Round 8 – Answers
 Satchmo
The Yardbirds
Harry Connick Jnr.
Moscow
Bessie Smith
Petite Fleur
Dave Brubeck
Twentysomething
Bluesbreakers
Piano
Kenny G.
Ronnie Scott
Diana Ross
Benny Goodman
John Lee Hooker
Round 9 –   Classic Music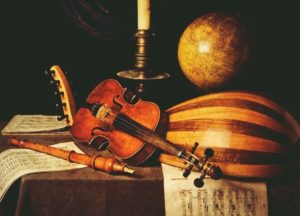 Who wrote "The Hallelujah Chorus"?
From which work does the piece "Nimrod" come from?
Who wrote the concerto called "The Emperor"?
Which work by Sibelius represented the defiance of the Finns?
Which Bizet opera features the duet "Au Fond du Temple Saint"?
In which Gilbert and Sullivan's opera do fairies take over Parliament?
Which US newspaper shares its name with a march by Sousa?
Which work by Bach became famous in a cigar advertisement?
Who wrote Pachelbel's Kanon?
What is Dvorak's 9th Symphony, written in the US, often called?
Which Vivaldi composition did Nigel Kennedy popularize?
Who wrote, "On Hearing the First Cuckoo in Spring"?
For which instrument is Joaquin Rodrigo most famous?
Which Old Testament prophet was the subject of an oratorio by Mendelssohn?
Which title of a composition by Mozart was translated by Stephen Sondheim into the name of a musical?
Round 9 – Answers
 Handel.
Enigma Variations
Beethoven
Finlandia
The Pearl Fishers
Iolanthe
Washington Post
Air on a G String
Pachelbel
From the New World
The Four Seasons
Frederick Delius
Guitar
Elijah
Eine Kleine Nachtmusik (A Little Night Music).
Round 10 – Heavy Metal
Which group was Jimmy Page in before forming Led Zeppelin?
What was Deep Purple's first hit in the singles charts?
What is Ozzy Ozbourne's actual first name?
Which group were "Paranoid" on the charts?
Which group took its name from a medieval instrument of torture?
They were known for imaginative cover designs, but what was the title of Led Zeppelin's the third album?
Which band released the album "Drones" that topped the charts in 2015?
Which group founded the Bludgeon Riffola label?
Which city did Black Sabbath come from?
Ian Gillan and David Coverdale sang for which group?
In which group did Angus Young wear short trousers?
Who recorded "Bark at the Moon"?
What instrument did Ian Paice play?
Which folk singer sang on Led Zep's "The Battle of Evermore"?
Which album from 1978 was reissued in 1991 and led to a 1993 sequel?
Round 10 – Answers
Yardbirds
Black Night
John
Black Sabbath
Iron Maiden
Led Zeppelin III
Muse
Def Leppard
Birmingham
Deep Purple
AC/DC
Ozzy Osbourne
Drums.
Sandy Denny
Bat Out of Hell